It was a good week for Pinnacle High School. Our football team broke a long losing streak -- Go Timeberwolves!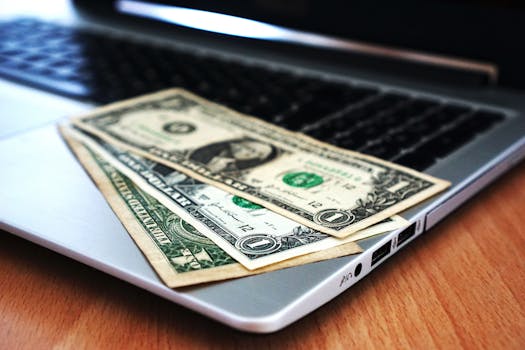 The challenge of funding a high school CS program
I am anxiously looking forward to the arrival of some new laptops that were purchased with our CTE Perkins Funding. And with the help of our grants person, we have put in a request with the state department of education so that I can attend some professional development over the summer. A good week indeed! Although this does give me pause to think about the challenges that a high school computer science program has in getting funding. It is so much more challenging than what I saw in industry.
CTE Funding for CS
Before talking about the Career and Technical Education (CTE) funding, I want to point out the challenges that we have trying to support a Computer Science program at a small school with limited funding.


Last year our school had two teams competing in security competition called Cyber Patriots (
https://setanothergoal.blogspot.com/2018/08/cyberpatriot.html
), but we had a considerable amount of difficulty competing because we were using 8 year old laptops. The students competed and did quite well, making it to the National Semifinal round. But the technology issues definitely held them back from competing at their peak. There was no good solution at the time, so we made the best of it.
This year I am teaching a Game Design class and had planned to use the Unity engine which requires a 64-bit operating system. Unfortunately, the computers in my classroom are quite old and our IT department was not able to get a new image pushed out to the PCs. We spent the first nine weeks doing game design on paper and learning a bit about Python to learn the programming concepts that we will eventually use with Unity. One of the students got very creative and downloaded a version of Unity that was several years old but did run on a 32-bit version of Windows. So now we are working with Unity, and completing our second tutorial. But some things don't seem to work and we get to be creative and problem solve each one that is encountered.
Entering our first full year with a Career and Technical Education (CTE) program in place for Software Engineering also comes with funding which is greatly appreciated. We are spending part of our funds on a new set of laptops. The students in our Cyber Patriots competition will soon be competing on nice new laptops that won't slow them down. The students in the Game Design class will be able to load and run the latest version of Unity. Life is good! I highly encourage any CS teacher in the USA to investigate getting a CTE program in place (
https://www.acteonline.org/
).
Department of Education Grants
With the CTE funding covering some of the physical needs of the program at our school, I am looking forward to areas that I want to expand. Cyber Security, Data Science, Computer Aided Design, and Web Design and Programming are areas that I want to learn more about but have not worked with during my career. The Colorado Department of Education offers grants for funding professional development for computer science education (
https://www.cde.state.co.us/computerscience
). With the help of our school's grants person (who also manages our assessments and other things), we have applied for a grant so that I can spend a couple weeks this summer getting some education on JavaScript programming, Cyber Security, and Computer Aided Design. This particular grant needs to be completed in only two days, so this is most likely not something others can apply for, but check out what your state offers.
Now I realize that not every teacher wants to spend two weeks of summer vacation in PD. But as a computer science teacher and someone who enjoys learning new things, this PD is exciting and something that I am looking forward to. As a side note, it is also one way to attract and keep computer science teachers -- offering these people ways to keep technical skills up-to-date through professional development. There is of course the concern that if teachers are educated in the latest CS skills they may leave, but the alternative is that CS teachers are not offered PD and then stick around and teach our students outdated skills.
Grants and Funding -- Stepping Back
While I am delighted about the new laptops and the opportunity for additional PD (if the grant is approved), I also wonder about the need for this. Having spent 26 years in industry there was no need to look for funding or apply for grants. When I needed a new laptop, I would let my manager know. For the most part, I didn't even need to ask for a new system, instead it would be replaced on a regular refresh schedule. When I needed training on something new, there was funding for me to get education either internally or externally.
I become frustrated that there is a need to search for funding, fill out paper work, hope for the best and then if it is approved the need to report on how the funding was spent and the results from it. I look forward to the day when secondary education can receive the same type of funding that we see in industry.
I do wonder if there can some day be an expansion of the CTE program that will have our high school students begin working with industry while still in high school and have that funding flow directly from industry to schools.
Image taken from: pexels.com